April 4, 2011 - so many sites are gone now and Queen Bitsy has gone to the Rainbow Bridge as has her own doris.
Winner of the Oscat Award in the 1997 Winter Competition!


Two very special Awards from
Two Tuxedo Cats
Be sure to visit the Weasel's site by clicking on that little bugger in the award!
The Moon-Unit has received the Higgins Award!
We are proud to announce two Terrific awards received together!
The latest is The Paws Up Award!
Next, we are sooo proud to tell you that Magnum has selected The Moon-Unit for The Magnum Site of Honor for taking care of and rescuing homeless kitties!

Sadly, Frasier and Magnum's site is gone now.
The Tiff Award!!


Presented to me, December, 1997, by Queen Bitsy Her Royal Self, on the occasion of my intensive 'cooking' skills in providing the vituals served at Her Royal Selfs Christmas Buffet! Thank you, Queen Bitsy!

I wish to thank dorissimo's domain and Queen Bitsy for presenting me this very special award on Wednesday August 20, 1997!

An Award! From the M.E.O.W. Shelter!!



The Angel Cat Award
Many thanks to Deb D at the M.E.O.W. Shelter for presenting me with The Angel Cat Award, on October 23, 1997, for the rescue of Tik Tok and Jimi when they were abandoned as kittens.

And last but Never least, please see Tik Tok's Knighthood!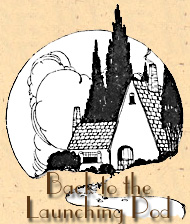 Please go to the Contact Page to email us!