Sadly "The Rail" no longer works after 20 years.

Theme from "Twin Peaks"
Updated June 3, 2020
IN SPACE

NO ONE

CAN HEAR YOU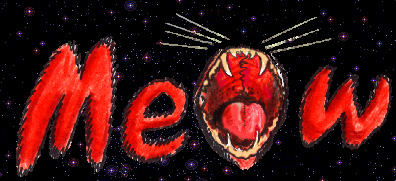 We are Launching Our Explorer Space Ship to bring you to The Moon-Unit!
To cross the thresh hold of time and space, click on The 008T!
"Remember, when you shoot for the moon and miss, you are still among the stars!"
Niccolo, Gypsy Juggler from Uglondia
Email Space Station Tik Tok, The Moon-Unit!
Please Remove the words: NOSPAM in the To field before you
click your Send button.

No idea who the owners are, but this is just too cute.

All rights reserved 1990 to Present